The first thing you will notice on your initial visit is that you will have the time and space to adequately and comfortably discuss your condition in a relaxed, welcoming atmosphere.
The intake process will gather all relevant information, including: health history, previous bloodwork and tests, current challenges and a physical examination. All data/information will be carefully analyzed to produce a detailed health assessment. Sandra Murphy, ND with her years of experience is an expert at finding the "missing piece" and key underlying cause(s) of a health condition. In the majority of cases, these missing pieces are crucial to a thorough understanding and subsequent treatment of an underlying condition. This is true prevention-oriented medicine which maintains your health, and prevents disease with a goal of identifying the actual cause of your health imbalances.
Together we will develop practical, obtainable, effective, and creative health solutions. You will be treated as the whole person you are, taking into consideration physical, mental, emotional, and spiritual aspects of your life and not just your signs and symptoms.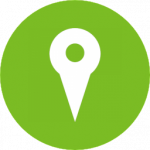 Location
2526 Poplar Street
Halifax, Nova Scotia
B3L 2Y8
Street parking is available on the east side of Poplar Street, patients are also invited to utilize the driveway spots when available.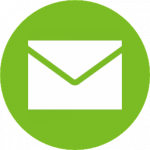 Contact